We are MRC Roofing LLC, a locally-owned and operated roofing company serving Vancouver, WA & the greater Clark County Area. We have refined our expertise in roof replacements, re-roofing, roof repairs and roof maintenance.
We are licensed, bonded and insured, click here to verify our license.
As an owner-operated company, we do no subcontract- we focus on building long term relationships with our clients which helps us cultivate repeat business and referrals.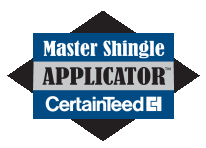 Mission
Our mission is to provide you with the highest quality service you can experience from a roofing contractor. 
We are available 24 hours a day, 7 days a week, because we are committed to any roofing service your may need at any time. We know roofing repairs can be a pain, give us a call!
Vision
Our vision as local roofing company is to make a difference in our community by providing transparent pricing and superior workmanship. 
Values
We as a roofing company in Vancouver, WA believe in delivering our roofing services that is:
Professional in every sense– from our initial conversation to any follow-up you may have.
Hassle-free- we understand your life is busy. When you hire us, you can expect us to leave your home free of debris or signs we were ever there- just a new beautiful roof. 
Honest & Reliable- we are here to offer you the best solution for YOUR home. We will go over your roofing options and help you select the best choice fit for your lifestyle. 
What are you waiting for?
Call us for a FREE quote, we'll assess your roofing repair or roofing replacement needs and provide your with an competitive quote.